Ingvald Opheim
March 1, 1933 -
May 6, 2013
Ingvald's Obituary
Ingvald Opheim, 80, of Fort Dodge passed away on Monday May 6, 2013 at the Paula J. Baber Hospice Home. A memorial service will be held at 11:00 a.m. on Friday May 10, 2013 at Christ Lutheran Church with Rev. Craig Miller officiating. A private burial service will be held at East Ullensvang Cemetery, Thor, Iowa. Arrangements have been entrusted with Gunderson Funeral Home & Cremation Services.
Ingvald was born in Odda, Norway to Samson and Maria (Teigen) Opheim on March 1, 1933. He attended Engineering School in Haugesund and was an Engineer with the Norwegian Merchant Marines. In 1967, he married Arlene Opheim in Thor, Iowa. They established their home in Fort Dodge where he worked for the Farmland Anhydrous Plant.
Ingvald is survived by Arlene, son Michael of Denver, Colorado; sisters Anna (PerMogens) Reehorst and Inga (Kόre) Haarberg of Oslo, Norway; brother, Tore Opheim of Odda, Norway and several nieces and nephews. He was preceded in death by his parents; brother Torstein; two sisters-in-law; a niece and nephew.
Ingvald really enjoyed his yearly travel to Norway to visit relatives and friends. He was a member of the Sons of Norway, enjoyed watching movies with his family, doing yard work, and visiting with close friends, especially his neighbors Don and Sonja Petherbridge.

Add or view memories
Memories of Ingvald
Jane Bischoff
May 7, 2013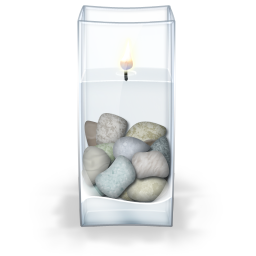 Arlene and Michael,
I am sorry for your loss. I always enjoyed listening to the stories he so loved to tell. I'm sure Mom and Dad are welcoming him, and showing him around. May God be with you as you walk through this time of sadness. Wrap the memory of his smiles and laughter and gestures of love around you and let the peace that Ingvald now enjoys be your peace and consolation. I hold you in my heart and in my prayers.
Photos & Videos of Ingvald
Videos
Loading...
Photos
Loading...
Healing Registry
Services & Events
Visitation

No Visitation Scheduled or Private
Service

Friday, May 10, 2013

11:00 AM

Christ Lutheran Church
2220 10th Avenue North
Fort Dodge, Iowa 50501



Map & Driving Directions
Subscribe to updates
To receive email notifications when a new memory or photo is added to Ingvald's online obituary, please enter your information below.
Ingvald's Monument
Loading...
Services & Events
Service
Christ Lutheran Church
May 10, 2013, 11:00 AM
+