John Henry Doty
March 17, 1930 -
June 10, 2013
John's Obituary
John Henry Doty, the son of Roy and Minnie (Kober) Doty, was born March 17, 1930 in Rodman, Iowa. He went home to the Lord on Monday, June 10, 2013, at this home in Graettinger, Iowa at the age of 83.

John graduated from Rodman High School in 1947. He went to help his dad on the farm for 2 years and also checked eggs in a store. On November 12, 1950, John was united in marriage to Shirley Mae Krug at the West Bend Methodist Church. John was working at the West Bend Creamery hauling milk and working at the Lumber Yard. Later, he started to work at John Mersh's farm in West Bend.

John and Shirley started a family of five sons and one daughter. The family loved to camp and fish with friends and relatives. John also played baseball with the Rodman Cardinals in his younger years. Besides golfing and bowling, his favorite was having his family over so he could start up the grill and make his famous "Beer Chicken".

John did a lot of barbequing hogs for the elevators (where he worked at) for his customers and their families. He worked at many elevators. He worked at Rodman, Graettinger, at Otley, Iowa where he was a manager and also Plankinton, South Dakota. John bought his own elevator in Wessington Springs, South Dakota and after those years he sold it and drove his own semi-truck around the country. After that he sold his truck and retired.

Traveling was John and Shirley's best times after retiring. They had a motorhome and went to Texas to meet new friends and have fun.

John is survived by his sons, Robert (Janet) Doty of Monroe, Iowa, and their children, Michael, Jason and Shawn; Steve (Rhonda) Doty of Taintor, Iowa, and his children, Shallom and Shannon; Randy (Barb) Doty of Wessington Springs, South Dakota, and their children, Amanda, Abby and Ashley; Dana (Cindy) Doty of Pella, Iowa, and their children, Chris, Heidi and Andy; and a daughter, Linda Doty Bruce of Redfield, South Dakota; and her children, Shandi, Sierra, Briston and Brandon; 13 great-grandchildren and one baby due in September; sisters, Nancy Brandt (Doty) in Forest City, Iowa and Betty Shank (Doty) in San Francisco, California.

Preceding John in death was his wife, Shirley, of 58 years, his youngest son, Gene Doty at the age of 46, his parents, Roy and Minnie Doty, brothers, Raymond Doty, Shirley Doty and sisters Donna Butler (Doty), Ella Mae Proctor (Doty) and Lulabelle "Toots" Morey (Doty).

After John's wife death, he met up with a friend, Elaine Thu that he knew and worked with at the elevator in Graettinger many years ago. They both resided at her home in Graettinger before John's death. She was a very good companion and caretaker for John. They both traveled together to visit family and friends. John's family wants to thank you, Elaine, for caring and loving our Dad and Grandpa. God Bless You.

Services for John Doty will be 11:30 AM Friday, June 14, 2013, at the Gunderson Funeral Chapel with the Rev. Andrea Kraushaar, pastor of the First United Methodist Church in Fort Dodge officiating. Burial will be in North Lawn Cemetery in Fort Dodge. Visitation will be from 10:00 AM to 11:30 AM Friday at the Gunderson Funeral Home and Cremation Service in Fort Dodge, Iowa.
Add or view memories
Memories of John
Rich De Heer
Jun 13, 2013
When I was at DMACC John gave me my first job. Great to work with and found out his bark was worse than his bite. Learned a lot from him and still use his ideas in my business today. One thing he always left his door open and could talk to him anytime. Had a lot of fun working with him and camping with him, Shirley and the kids. One afternoon couldn't find the dog, she had FOUND John at the elevator and was in his office taking a nap. I was informend that was fine and leave her alone, they were buddies. He got me started on the right track for running a business and will always be gratefull for all he done for me.
Larry & Deb
Jun 13, 2013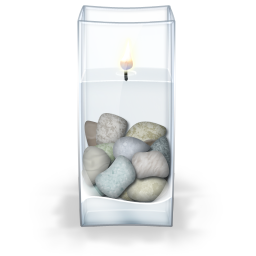 To an deer neighbor and great friend, who will be deeply missed. You were the best neighbor anyone could have had. Thoughts and prayers to the family.


bobbie doty
Jun 12, 2013

My best memory is he made me feel welcome and accepted me as one of the family from the beginning. He became like my own grandpa and loved me like one of his own. I will miss him and am sad that Ava and Zoe won't get to know him like we all did.
Photos & Videos of John
Videos
Loading...
Photos
Loading...
Healing Registry
Services & Events
Visitation

Friday, Jun 14, 2013

10:00 AM - 11:30 AM

Gunderson Funeral Chapel
1615 North 15th Street
Fort Dodge, Iowa 50501



Map & Driving Directions
Service

Friday, Jun 14, 2013

11:30 AM

Gunderson Funeral Chapel
1615 North 15th Street
Fort Dodge, Iowa 50501



Map & Driving Directions
Subscribe to updates
To receive email notifications when a new memory or photo is added to John's online obituary, please enter your information below.
John's Monument
Loading...
Services & Events
Visitation
Gunderson Funeral Chapel
June 14, 2013, 10:00 AM - 11:30 AM
Service
Gunderson Funeral Chapel
June 14, 2013, 11:30 AM
+